Featured Speakers
The following executives are featured speakers at the Forum.
Franco Cavadini
Chief Technology Officer
Gr3n Recycling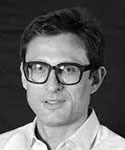 Franco is the CTO of Gr3n Recycling. He has supervised the design and realization of several complex industrial automation solutions, bridging the gap between research and industry. He has also served as program manager for the IEC-61499 European Competence Center, a strategic initiative to create and lead a European network of stakeholders, supporting the industrial acceptance of the IEC 61499 standard for distributed automation.
Gabriel Gonzalez-Alonso
Head of Corporate Production Management
ZF Group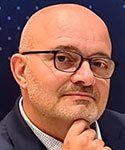 Gabriel is in charge of Industry 4.0, industrial performance management, performance analytics and industrial strategy as well as advanced manufacturing engineering. He has 28 years of manufacturing experience, 25 of which were with Renault-Nissan Alliance. Gabriel went from a supervisor at a body shop and head of a paint shop to automobile and powertrain plant manager, with a high focus on lean manufacturing. In 2012, he took the role of regional industrial director in South America for Renault-Nissan.
Peter Kwaspen
Technology Expert
Shell Global Solutions International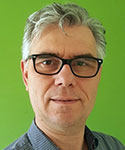 In his 30+ years career, Peter has worked in various management and consultancy roles in food, manufacturing, and oil&gas. Currently he leads OT, IT and IoT projects and research with the objective of reducing operations and maintenance (human) interventions to improve asset reliability and performance as enablers for asset of the future.
Henning Loeser
Head of Innovation
Audi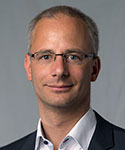 Henning studied physics at the Philipps Universität Marburg and the UIUC in Urbana-Champaign, Illinois, USA and earned his PhD on the topic of high temperature diffusion on single crystal surfaces at the University of Marburg. In 2004 he joined Audi, starting in car development superstructure before moving on to production development. He has been a member of senior management since 2012. Since 2014, Henning has worked on Audi's future vision of the 360Factory and has been Head of the Audi Production Lab since 2016. In the P-Lab he and his team work on the factory of the future, developing new technologies and production concepts by trying them out and evaluating them in a real production environment.
Jean-Maurice Gimet
Operations and Maintenance Manager
Hynamics (EDF Group)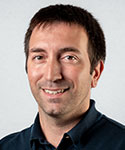 Jean-Maurice is in charge of optimizing the performance and improving the safety of assets, troubleshooting equipment, as well as developing, costing and promoting the services and products marketed in conjunction with the business development department. In 2014, he became Electrical and SCADA Manager, where he grew his skills to operational technical support on an international level and continued to develop partnerships in Europe including in the field of battery storage. Jean-Maurice joined the EDF Group's hydrogen project in 2018 as Operation and Maintenance Manager, which led to the creation of Hynamics - the subsidiary responsible for low-carbon and renewable hydrogen. Before that, he was an electrical engineer at EDF Renouvelables specialized in the operation and maintenance of MV/HV substations, wind turbines, photovoltaic farms throughout Europe.